It's finally happened! I have written my first blog post!
To start the whole blogging sequel off I wanted to give you all a chance to get to know more about me as a person, what I do and the kinds of things i will be blogging about.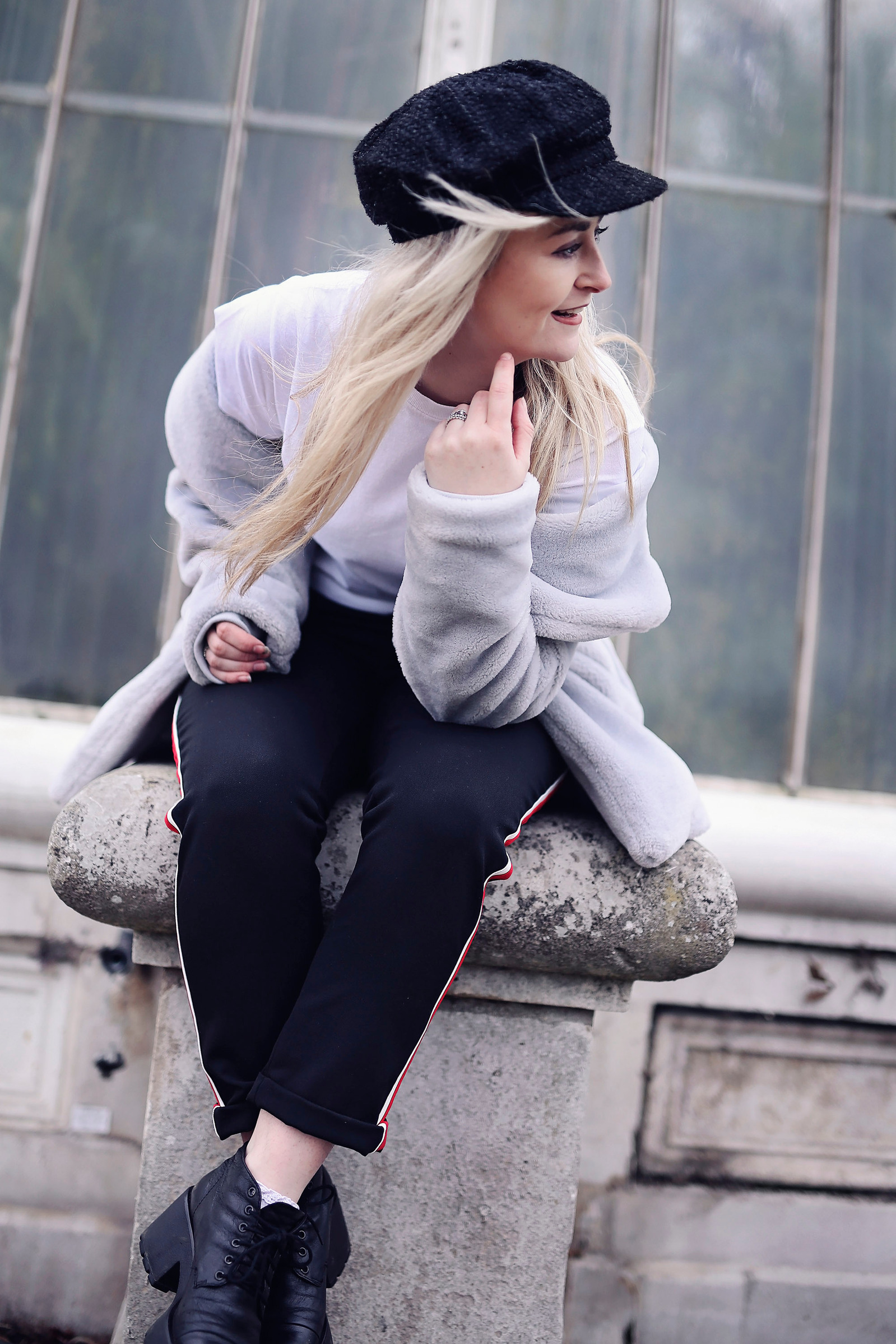 So lets start with no better way to get to know me other than 30 facts!
1. I'm a 22 year old photographer living just outside London in a small town called Rickmansworth.
2. I love the idea of women empowerment and believe women ARE the future! (don't get me wrong there's still room for men to be successful too!)
3. My dog is called Pingu.. Yep Pingu! He's an usual looking Staffordshire bull terrier that we adopted from Battersea Dogs Home.
4. My style is all over the place! I love funky trousers.
5. My fave food is Pizza, Pasta and Cheesecake mmm.
6. I have been horse riding since I was 11.
7. I'm constantly gaining inspiration for photoshoots from people, places and basically everything in life! I'm always out with friends or family but my brain is on creative mode.
8. I studied photography at college then university and finished with a first degree in photography.
9. Most of my friendship group are boys.. don't ask me why but I just seem to feel more relaxed and myself!
10. I love to explore new places and get lost (THIS WILL BE A BIG FEATURE OF MY BLOG!
11. I shoot with a Canon 5D Mark iii
12. I am a huge foodie…
13. In all of my photoshoots, I have styled and organised the whole shoot.
14. Most of my photos are on location instead of studio based. I just feel I can be more creative!
15. I HAVE THE BIGGEST PHOBIA OF SHARKS. AND BLOOD.
16. My personal instagram is @katiiekinns and my photography @katieluptonphoto
17. For my final major project and university I shot a fashion series with Taxidermy. It had a lot of mixed reviews with a lot of people not quite understanding the concept!
18. i'm planning to start a youtube channel to support the blog where i will run photography challenges, videos of me exploring and being my silly usual self.
19. My favourite place in the world that I have been to is Yorkshire.
20. I have an obsession with old school circus!
21. Although I class myself as a fashion/portrait photographer, I also shoot weddings and events very regularly.
22. This Friday I start my new job as a photographer at BMA Model Agency
23. Strawberries are the best fruit.
24. Bastille are my favourite band. I have seen them too many times to keep count.
25. I'm definitely a country girl
26. The sound of rain is one of the most satisfying sounds.
27. My favourite animal is a rhino.
28. I have my own studio space!
29. Travelling is something I want to start doing more of.
30. My favourite colour is Purple.
My plan for this blog is to post about my photography adventures, travelling and everything that I feel would be worth a read!
I will also be open to suggestions and happy to discuss anything you have in mind!
Katie x x